We tackled places to change your fitness routine, now let's add the food component to the mix with some amazing restaurants. Abs are said to be made in the kitchen and these lovely establishments can help get you there. Using healthy ingredients with a focus on flavor, there's a reason these restaurants are such a hit!
---
Flower Child
Fox Restaurant Concepts has done it again! Flower Child is the current fast-casual healthy eats place to frequent. With an emphasis on clean and healthy eating, every menu item is seasonal and delicious. Sweet Corn Quinoa is a must-have for a slightly sweet, protein-packed side. With an à la carte style menu, each meal is perfectly unique to your current craving.
http://www.iamaflowerchild.com/
3 Valley Locations
---
The Herb Box
With its funky take on modern contemporary design, The Herb Box is a perfect date night or lunch spot. What started as an upscale catering company, turned into a market and now full service restaurant. Their creative take on world cuisine delights the taste buds with local ingredients and inventive flavors. They call themselves gourmet perfection - which we wholeheartedly agree with.
2 Valley Locations
---
MAD Greens
Looking for healthy eats but strapped for time? MAD Greens is the answer. Fresh tossed salads and fresh pressed paninis are their specialty and they definitely do not disappoint. This fast-casual spot emphasizes loving your veggies… And they make it easy to do so. Food is made assembly line style, so ingredients are up to you or you can ask for one of their special creations.
5 Valley Locations
---
Fresh Mint
Fresh Mint combines Vietnamese cooking with vegetarian ingredients to create food that is truly unique. Specializing in vegetarian, vegan and Kosher dining, the owner recommends trying the Spicy Lemongrass Noodle Soup and Golden Curry vegetables to delight your tastebuds. All dishes are made to order to ensure they are as fresh and delicious as possible.
13802 N Scottsdale Rd, Ste 161
Scottsdale, Arizona
(480) 443-2556
---
Original ChopShop Co.
As a company that centers on the idea that "healthy people are happy people", ChopShop strives to make sure they do their part in spreading happiness. Whether you are in the mood for a light snack or a full meal, they have what you are looking for. They specialize in fresh pressed juices and protein bowls packed with vitamins and nutrients to support a healthy lifestyle.
3 Valley Locations
---
Kale & Clover
Kale & Clover is a modern take on a cafe with craft beer and wine readily available. Their menu focuses on having options that are healthy and flavorful. Diners have their choice of dining in, carrying out or picking up a ready-made meal at their own convenience. They pride themselves on using the freshest selection of fruits, veggies, and herbs.
20511 N Hayden Rd
Scottsdale, AZ 85255
480.568.8707
---
Arcadia Farms Cafe
Farm to table is the main goal of Arcadia Farms Cafe and boy, do they deliver. Mediterranean-inspired cuisine is their specialty but they dabble in baked goods as well. Fresh, locally-sourced produce and ingredients are used to create every dish served. They are proud supporters of local business and serve craft beer and local wine.
7025 E. 1st Ave., Scottsdale, AZ, 85251
480-941-5665
---
Hummus Xpress
Another great fast-casual spot is Hummus Xpress for authentic Mediterranean food. Choose your ingredients to create your own delicious meal. With fresh options at an affordable price, there's no better place for lunch or a quick and light dinner when you don't feel like cooking for yourself.
930 West Broadway, #11
Tempe AZ 85281
480 968 2311
---
Green New American Vegetarian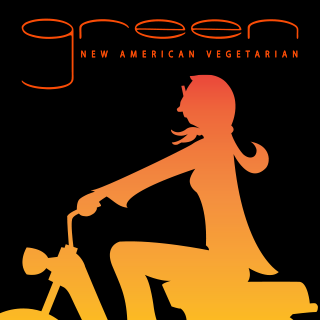 Who said vegan food has to be boring? Green creates vegan American "comfort food" with local, fresh produce and ingredients. You may not recognize the ingredients, but the flavors and titles of the dishes will be very familiar. Their fresh take on burgers and protein bowls will have you coming back for more.
http://greenvegetarian.com/
2 Valley Locations
---
Ingo's Tasty Food
Fresh ingredients are the secret behind Ingo's Tasty Food. Voted the best Take Out Spot in Phoenix by USA Today, this unique building cranks out some of the healthiest and great tasting eats in the valley. With no hidden ingredients, you will be sure to taste the love poured into every dish. As part of the LGO family, this quirky spot lives up to its sister restaurants with quality food and amazing customer service.
http://www.ingostastyfood.com/
4502 N 40th St
Phoenix, AZ 85018
(602)795-2884
---